Mexican Bean Lasagne Recipe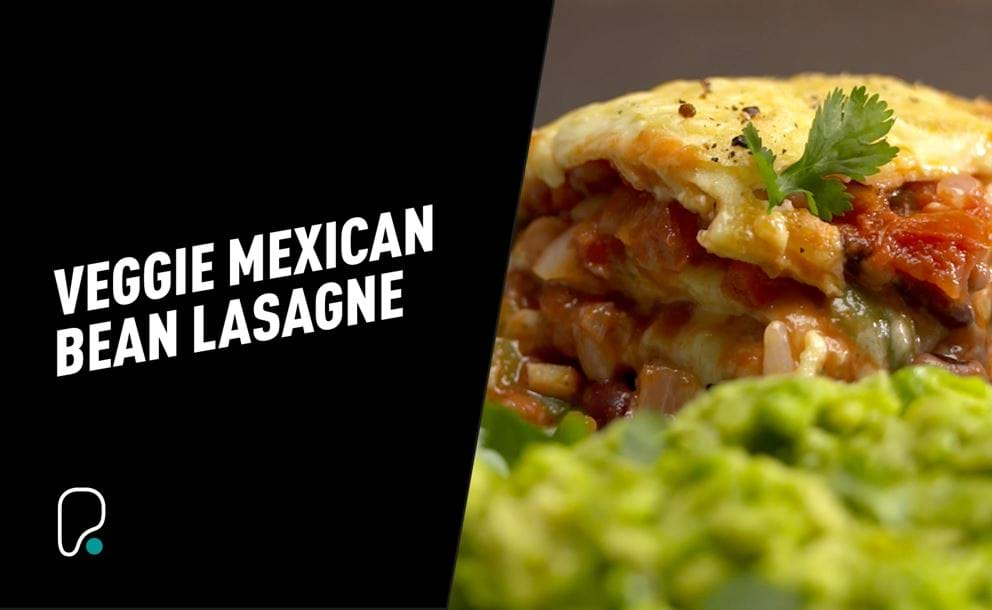 Swap your Taco Tuesday night in with this Mexican bean lasagne for a change! This recipe is layered with tortilla wraps in place of pasta sheets, veggie-friendly and super easy to make.
Mexican Bean Lasagne Ingredients
Serves 4
1 tbsp extra virgin olive oil
1 onion, diced
1 green pepper, deseeded and diced
1 red pepper, deseeded and diced
400g tinned mixed beans
400g tinned chopped tomatoes
1 red chilli, diced (leave seeds in for extra heat)
25g Flora Freedom
25g plain flour
300ml unsweetened soy milk
150g dairy-free cheese, grated
8 flour tortillas, halved
Fresh bunch of coriander
1 avocado
How to make Mexican bean lasagne
Preheat oven to 180

°

C.
Heat oil in a pan and fry onion until soft and golden.
Add in red chilli, and fry off lightly.
Add in peppers and stir fry, until leaving a slight crunch.
Stir in the mixed beans and chopped tomatoes.
Leave to simmer on a medium heat.
To make the dairy free cheese sauce - Place Flora, flour and soya milk in a medium sized saucepan.
Keep stirring until the sauce thickens – use a whisk to create a smooth texture with no lumps.
Stir in 100g dairy-free cheddar cheese until melted and season to taste with salt and pepper to your taste.
Now to layer your lasagne. Two spoons of the sauce, tortillas, cheese sauce and keep going until your dish is full and then top with the leftover dairy-free cheese.
Bake in preheated oven for 30 minutes.
Top with fresh coriander and serve with smashed avocado!
For more simple meal ideas, check out our Nutrition section