Quick and easy whey protein bar recipe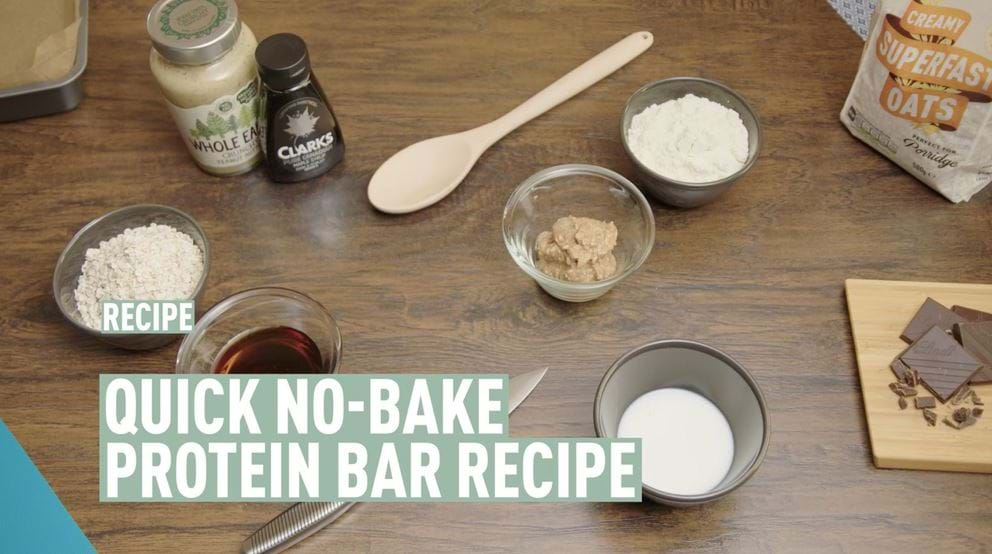 Here's a quick and easy no-bake protein bar recipe you can make at home with just 6 ingredients. With a good combination of carbs and protein, it's great to have as a post workout snack and also for when you're on the go!
Ingredients:
4 scoops of whey protein powder
3 cup of oats
1 cup honey
1 cup of peanut butter
1 tbs milk
1 Bar of chocolate

Instructions:
Bowl water in a saucepan

Mix the protein powder, oats, honey and peanut butter together in a large mixing bowl until it's a thick consistency.

Spread the mixture into lined baking tray

Melt some chocolate in heatproof bowl over a hot pan

Drizzle the chocolate over the mixture

Refrigerate for 30 minutes or until firm

Slice into bars and enjoy
Share us your healthy creations with us by tagging @puregymofficial on Instagram!