Prawn Stir Fry Recipe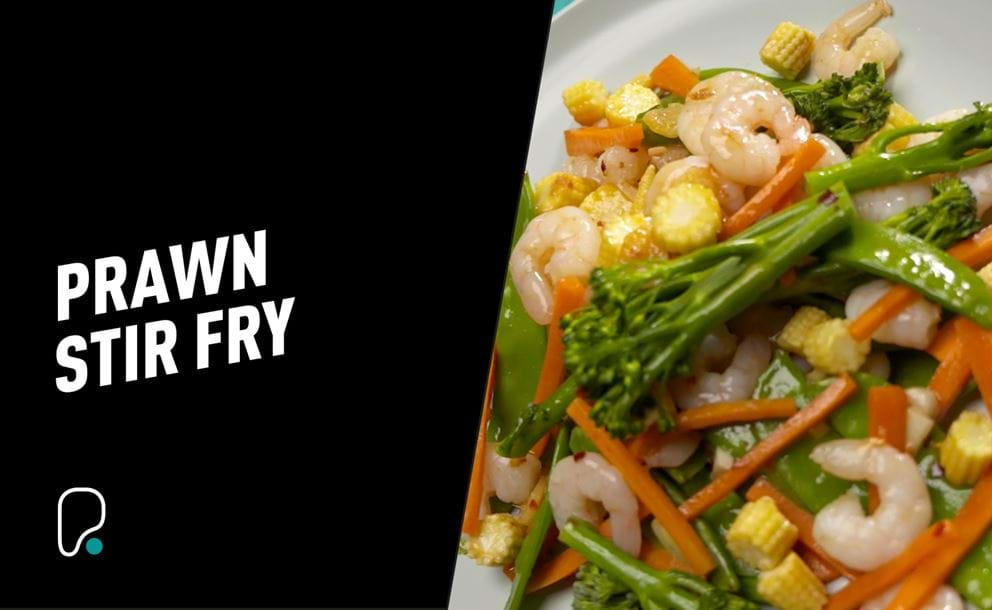 Looking for a healthy meal that can quickly be prepared in 10 mins? Try this simple prawn stir fry recipe.
Prawn Stir Fry Ingredients
Serves 1
Fry Light Spray
Thumb size piece of ginger
1 garlic clove
1 tsp chilli flakes
150g prawns
100g tender stem broccoli
100g mangetout
50g baby sweetcorn
50g carrot
3 tbsp sweet chilli sauce
Juice of 1 lime
Handful fresh coriander leaves
How to make Prawn Stir Fry
Start by prepping your ingredients – peel and slice ginger, carrot and garlic and trim all of your veggies.

Heat the oil spray in a pan and stir fry the ginger and garlic for 2 minutes

Add in the prawns and chilli into the pan and cook for 3 minutes then put to one side.

Add broccoli, carrots, baby sweetcorn and mangetout with 1tbsp water, sweet chilli sauce and lime juice to a pan and stir fry continuously for 3-4 minutes.

Add the prawns into the pan with the veggies and heat through for 60 seconds.

Top with fresh coriander and serve.
For more health recipes like this, check out our Nutrition section