Turkey Burger Recipe With Guacamole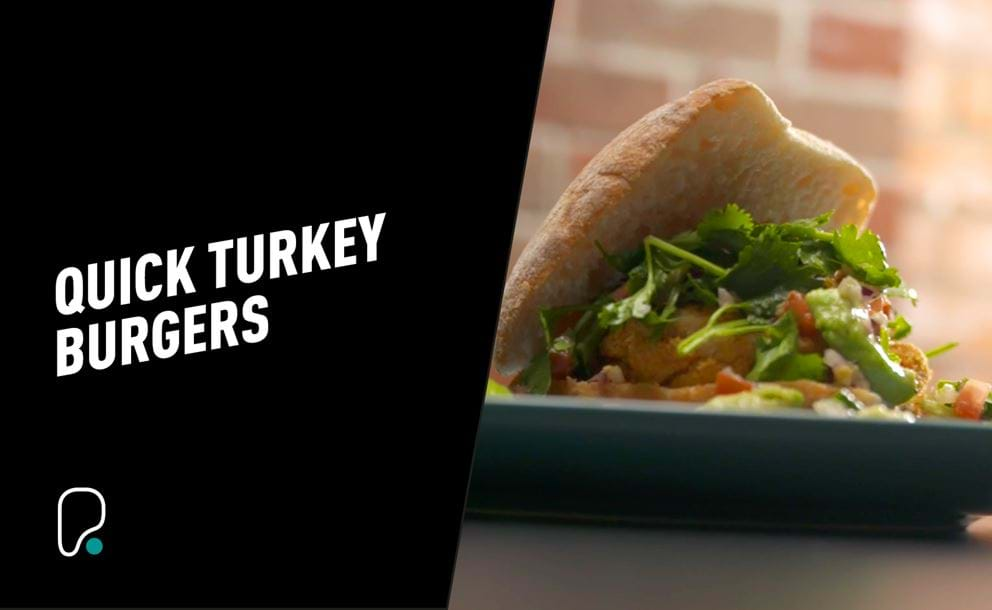 Make a delicious burger at home with this easy turkey burger recipe served with light and creamy guacamole!
Turkey Burger Recipe Ingredients
Serves 4
400g turkey mince

1tsp Worcestershire sauce

1 white onion

1 red chilli

85g breadcrumbs

1 Avocado

1 Lime

1 Red Onion

10 cherry tomatoes

Bunch of fresh coriander

4 Sourdough buns
How to make a turkey burger
Finely dice the red chilli and white onion for your burgers.

Mix with the turkey mince, Worcestershire sauce, breadcrumbs and mold in to four burgers.

Heat a griddle pan to a medium heat and spray with fry light, add on the burgers and cook for around 5-6 minutes each side. 

Whilst the burgers are cooking, dice the red onion, cherry tomatoes and avocado.

Mash together with the juice of one lime and fresh coriander.

Toast the bread, add in the burger and top with the juicy guacamole!
For more quick recipe ideas like this check out our Nutrition section